by Brittany Anas
When you're house shopping, it's easy to find faults with the homes you tour. Why is the master bedroom         Cookie Monster blue? Whoever designed the kitchen didn't know a thing about cooking. Did vampires live   here; there's hardly any natural light?!
Sure, most design flaws could be remedied with renovations. But, we don't blame you if you've ever   fantasized about buying a plot of land and building your own house so you can have a say in every single design element—from the teak hardwood floors to the slate roofing.
So, how much, exactly, does it cost to build your own home?
The short answer: An average of $427,892, or about $154 per square foot for a 2,776 square-foot house. That's according to the latest report from the National Association of Home Builders, which uses data from 2017.
Although, real estate professionals will warn that's really just a base and on the lower end of the scale.
"The costs of building have increased. We are looking at what was once $150-ish per square foot, now looking like $220 per square foot minimum," says Michelle Mumoli, the CEO and Realtor of The Mumoli Group at Keller Williams City Life Jersey City.
Also, unexpected home building costs can easily run into six figures, warns Dan Lesniak, a real estate agent and author of the Hyperlocal Hyperfast Real Estate Agent.
"Home builders usually go under contract for a base price, which doesn't include a lot of the selections: cabinets, appliances, tile, counter tops, carpets, alarm systems, exterior lighting," Lesniak says. "These things add up very quickly."
What we're getting at: $427,892 is really just a baseline because there's a whole lot of factors that can affect the cost of building a home, including custom finishings, where you're building your house, and if you run into any construction problems along the way.
Here's a look at what it costs to build a home, including some unexpected expenses that can throw off a budget: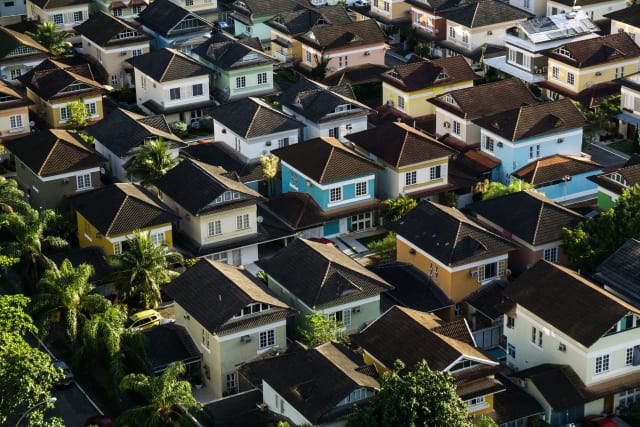 (Image credit: Breno Assis/Unsplash)
How does building a home vary by region?
You, of course, know that where you buy a home is a main factor in determining cost. For example, the median listing price per square foot is $907 in San Francisco, according to Realtor.com, but only $98 in Green Bay, Wisconsin. (There's a handy tool on Realtor.com that allows you to plug in cities or zip codes to find the "cost per square foot" breakdowns for areas where you're looking to buy).
Regional variations also affect custom builds, but it's more difficult to mine the data of houses being built compared to the list prices of homes on the market. The National Association of Home Builders and the U.S. Census Bureau, though, give us a rough idea. The home builders association's Construction Cost survey is a result of e-mailing a questionnaire to a sample of 4,267 home builders across the country—which is how they determined that it costs $427,892, or about $154 per square foot, to build a new home.
In a separate 2017 survey, the Census Bureau breaks down the average contract price per square foot of new contractor-built single family homes. Overall, the average cost per square foot in the United States was $120.03, about $30 lower than the figure put forth by the builders association. Regardless, the data shows just how much price can vary throughout the United States.
Here are the regional variations, according to the Census Bureau's data:
Northeast: $158.72
Midwest: $121.04
South: $100.91
West: $167.24
What are the main costs when building a home?
The National Association of Home Builders gives a thorough breakdown of costs, based on the calculation that a single family home costs an average of $427,892.
Here are the cost breakdowns.
A finished lot, including financing: $91,996, or 21.5 percent
Total construction costs: $237,760, or 55.6 percent
Financing costs: $7,636, or 1.8 percent
Overhead and general expenses: $21,835, or 5.1 percent
Marketing costs: $5,314, or 1.2 percent
Sales commission: $17,448, or 4.1 percent
Profit: $45,902, or 10.7 percent
(If you're checking our math, there's a one dollar difference due to rounding).
Of these categories, the builders association gives a complete breakdown of the construction costs. Interior finishes, for example, account for the biggest category at $67,939 and that category includes line items like drywalling, a fireplace, mirrors, painting, and appliances. Foundations cost $25,671. Exterior finishes—like roofing, doors, garage doors—costs $33,066. Final steps—including landscaping, clean up, driveways and decks—cost $16,591.
(Image credit: Minette Hand)
Costs you might forget about
When you're building your own home, there are a lot of unexpected costs that can pop up. We asked real estate professionals about the common ones to brace for along the way.
A doozy of an excavation process
One of the more significant unexpected costs in building often occurs during the excavation process, says Randy Schmeerbauch, co-founder of Schmeerbauch Custom Homes in St. Louis, Missouri. There are a lot of surprises under the surface: The suitability of the soil needs to be right. Any unforeseen rock will add costs.
"Drilling, jack-hammering, breaking, or blasting are needed to unearth the site, and this will escalate costs in a hurry," he explains.
Customizations
Yes, the main perk of building your own home is you get the house of your dreams, says Eric Sztanyo, a Realtor at Keller Williams and founder of We Buy NKY Houses. In terms of costs, the more customization you do, the more expensive it is generally going to be.
"Builders usually sell new homes with a standard set of features, and then you can choose for upgrades and customizations," Sztanyo says. Those cool light fixtures or marble countertops add up fast.
Slow-downs during the build
Let's be honest: Building projects often hit a snag and take longer than expected. This could mean you have additional costs in storage or rent, Sztanyo says.
Outdoor spaces
The builder may include basic grass, some shrubbery and a small patio, points out Melissa Rubenstein, a Realtor with Keller Williams in the suburbs of New York City. But, you shouldn't count on extensive landscaping, a large deck or patio for entertaining, or a pool to be covered in the price to build a home, she says.
The bottom line?
Yes, customizing your own home can get pricey. But you really get to put the "me" in "home"—and that means choosing whatever paint colors you want and not having to choose between a big closet and a kitchen that looks like it's been torn from the page of a magazine